Author: Prayank Khandelwal, Amit Koshal, Rutuja Patil
IIT, Kanpur graduate Arvind Krishna takes hold of IBM now. One more addition to the Indian origin tech-savvy to join the club of global Indian CEOs.
All of them have one common trait – innovation. Each one of them has conquered different sectors of technology and contributed to the high-tech generation. Arvind Krishna joined the company around 1990 and since then has held product management, technical research positions,
and executive positions. He is credited for leading the largest acquisition in IBM's history. Being served as a Director of Internet Infrastructure and computing utilities at IBM, he is the head of the cognitive software division which leads IBM's strides on new-age technologies and innovations in Artificial Intelligence and Machine Learning. He holds a very large share in the contribution of innovative ideas and patents by filing his first patent in the year 1994 and so on which dominate the future technologies to a large extent.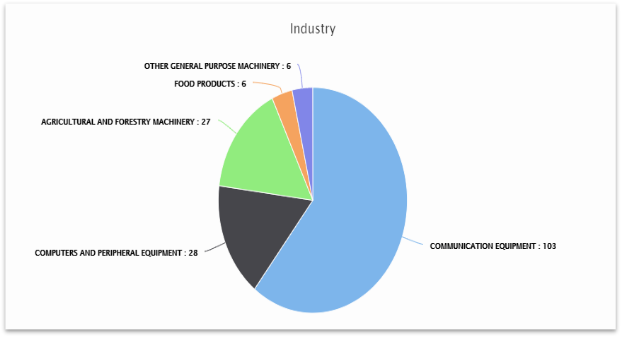 Figure 1: Industry oriented distribution of Arvind Krishna's patents
With a total of 133 patents filed by himself, his significant contribution to patents is observed under 'Communication Equipment.' From the above reference, the 'Computer Peripherals and Equipment' section leads next with 28 patents filed, of course, if we're talking about IBM. Some of his significant inventions which changed the dynamics of the communication world were –
'Architecture for supporting service level agreements in an IP network (Patent no. – US6459682B1)',
'A multiaccess scheme for mobile integrated local area networks (Patent no. – EP0622925B1)',
'Communication system including method and apparatus for maintaining communications with a mobile terminal (Patent no. – WO9627994A1)', etc.
Interestingly, Krishna's ideas and discoveries were not limited to tech-oriented equipment strategies but a lot of patents are registered in agricultural and food products machinery too.
Several techniques like data and AI were analyzed to understand its benefits in the recommendation of weather, crop, harvesting, fertilizers, and sowing.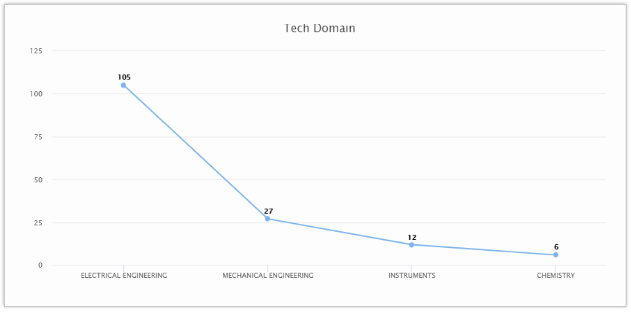 Figure 2: Tech-oriented distribution of Krishna's Patents
It is evident from the above graph that the major contribution of Krishna's inventions is observed in Electrical Engineering. With the leading number of patents filed in 'communication systems', Krishna's patents boosted the electrical domain of communication to another level.
Several new systems and methods comprising defining new protocols, path configuration, connectivity information management came into the picture. Krishna holds an expertise profile not only under digital communication domains but also in the cloud and IT infrastructure sector. He is responsible for managing the overall strategy for the emerging technologies in AI, blockchain, nanotechnology, cloud platforms,
and data-driven technologies. Nearly, half of the patents filed by IBM in 2018 relate to advancements in
AI, cloud computing, security, blockchain, and quantum computing. 'Watson' is considered as IBM's enterprise for AI services and applications. Patent – US8387065 amongst the number of patents filed to protect Watson describes how data analysis helped the AI-based industries. The US8387065 patent describes an approach for Big Data and Analytics where the population of a region is analyzed in real-time to study the trends and outliers. This artificial intelligence division of IBM-Watson
enforced the company to earn a lot more patents than any other company. Keeping up with the leading graph of innovation in IBM, Krishna today leads around 3000 scientists to inspire and drive them for a single goal – innovative and novel solutions under diverse technologies including cloud computing and data analytics.
Overall, with so many inventions in the communication sector, a lot of forward citations of the filed patents are witnessed (see Figure 3). Among them 'Multiple item radio frequency tag identification protocol (Patent no. – US5550547A)' leads the graph by a total of 358 forward citations according to the collected data. Furthermore, 'Adaptive medium access control scheme for wireless LAN (Patent no. – US5384777A)' follows the graph next with a total of 294 forward citations.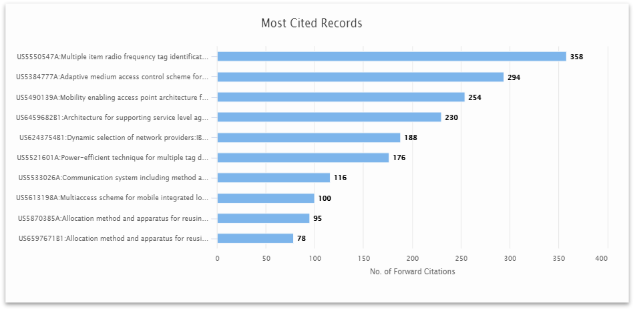 Figure 3: Forward citations of Krishna's patents
According to the collected data and analysis, it's crystal clear that Krishna's inventions are the origin of a lot of methodologies implemented later on. The impact of his patent strategies is witnessed in IBM's leading success with the utmost number of granted patents and patent commercialization. From the strategic point of view, Intellectual Property has always been the core of IBM's success for the last 104 years. No wonder why IFI claims Patents Services announces IBM as the top recipient of US patents for the 26th year with a record of 9,100 patents in 2018 revealing the success strategy of IBM.