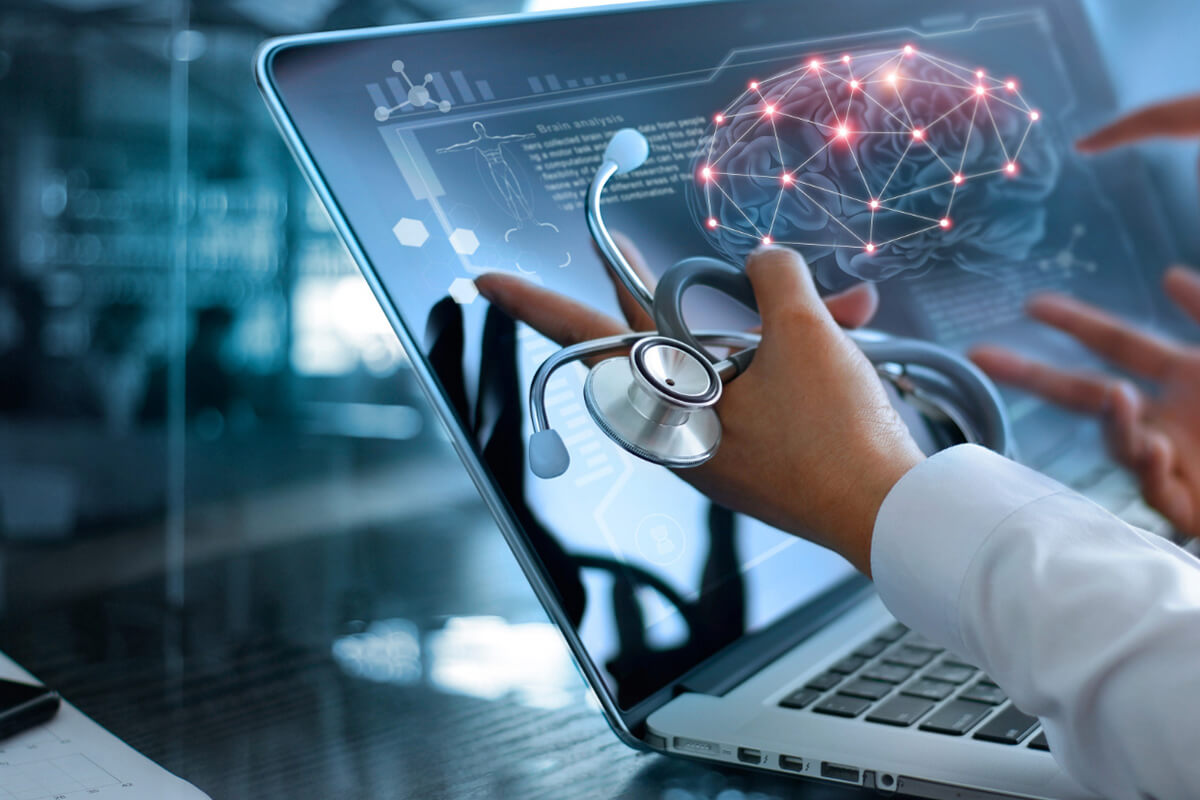 Authors – Tanmay Bhanushali and Tulsi Mansingka
Photon Legal brings to you the power-packed Day 2 of "The Future of Health Tech". The second webinar experienced views on the other side of the coin, with one of the most fantastic panels of speakers consisting of Mr. Johnn Dibb Joint Chief Executive at Priority Digital Health Ltd) is a digital innovator & passionate about promoting health solutions, Mr. Ivan Dunskiy (Founder & CEO of Demigos Healthcare) provides IT solutions to healthcare industries & startups, Dr. Srilatha Dwaram (PACCS/Care Hospital) is a passionate clinician and has been practicing in critical healthcare since 14 years now and the webinar was hosted by Ms. Vaishnai Joshi, Senior Scientist at Photon Legal.

Photon Legal helped Dr. Srilatha with protecting her innovation

Dr. Srilatha while talking about her journey shared how her time as a medical professional during Covid 19 pandemic was under the spotlight. Her concern for the healthcare workforce working close to the covid positive patients led her to invent a patient bed that helps doctors and nurses change the patient's positions easily. She wishes to help doctors all over the world with her invention.
Admirable examples of digital tech in healthcare
Mr. Ivan shared that he has an urge to create products that bring value to people. Being a fan of technology, he developed a software system for home care companies in the US. The initiative began when he was requested to redesign an ios application with the idea of providing caregivers for the elderly with the same efficiency and manner as people get to book an Uber. They have been building different systems for different needs such as a telemedicine system or an Electronic Medical Record (EMR) system for the entire home health industry in the US since then. Thereon, Mr. John explained that they work for the betterment of the whole human body and how mental & physical health is interdependent. He further discussed that healthcare needs to be personal, and digital healthcare allows us to achieve that by creating personal plans. Keeping the same in mind, Priority Digital works holistically by sharing these patient records with another medical professional in case the patient changes the professional, thereby increasing the efficiency of providing healthcare solutions using technology. When asked about using Artificial Intelligence (AI) in implementing this holistic approach, Mr. John pointed out that they use Machine Learning (ML) and pre-programmed algorithms because building a true AI is difficult for these tasks.

Challenges in merging health with tech

Adding to this, Mr. John shared how the shift to digital healthcare has accelerated in the UK however, there has been this challenge of the inherent need for the patients to be able to connect with a general physician despite the technology making it easier to access healthcare. Therefore, their main focus is on fast-track diagnosis with the help of technology and makes it easier to access a medical professional. Dr. Srilatha shared that society has been proactive in adopting technology such as mobile phones and thus, digital healthcare will also get a similar response. She added that the technology could help treat patients in remote places and provide initial treatment. Having said this, Dr. Srilatha also pointed out a rather common & real problem of examining patients using technology that the resolution, quality of images or video differs with the kind of technology used and it is not viable for every person including the medical professional to use the same technology to get the desired quality.
Is AI too far-fetched in the healthcare sector?

An intriguing turn of events occurred when Mr. John expressed that they do not aim to replace doctors with technology but use it to speed up the process of providing healthcare services to a patient. Agreeing with Mr. John's views, Dr. Srilatha pointed out that AI replacing human doctors is quite farfetched but doctors also need to adopt and adapt themselves with AI to be in pace with the changing world. Dr. Srilatha while answering questions posed by the participants informed that medical professionals in India have been proactive in adopting digital technology, especially during the covid 19 pandemic. However, adoption is difficult in certain sectors such as obstetrics and neonates. In addition, Mr. Ivan pointed out that domain expertise is required for project success. Software or device designed by a team of engineers only, with no medical background is most likely to fail.
Technology in preventing health issues
The panel while sharing their views on the advancement of self-diagnostic and similar tools for preventive treatment explained that the preventive data collected is instrumental in machine learning. All the healthcare organizations are willing to understand the usage of this data collection and the same can be implemented in machine learning. They also pointed out the importance of implementing preventive measures by training and learning about a healthy lifestyle. Mr. John pointed out that patents are a necessity in healthcare even though they might not be cost-effective. He also talked about his app (Priority Health App) that helps in preventive measures in a fun yet effective way. The speakers in this session pointed out some significant points and explained that AI is nothing but human intelligence put into a machine and it will definitely have a role to play in the advancement of technology in the field of healthcare however, under what circumstances and what role AI gets to play will be an interesting sight.
Please enjoy the recording of the second day of the E-summit
Enroll now to be a part of our webinar
[wpforms id="4659″]