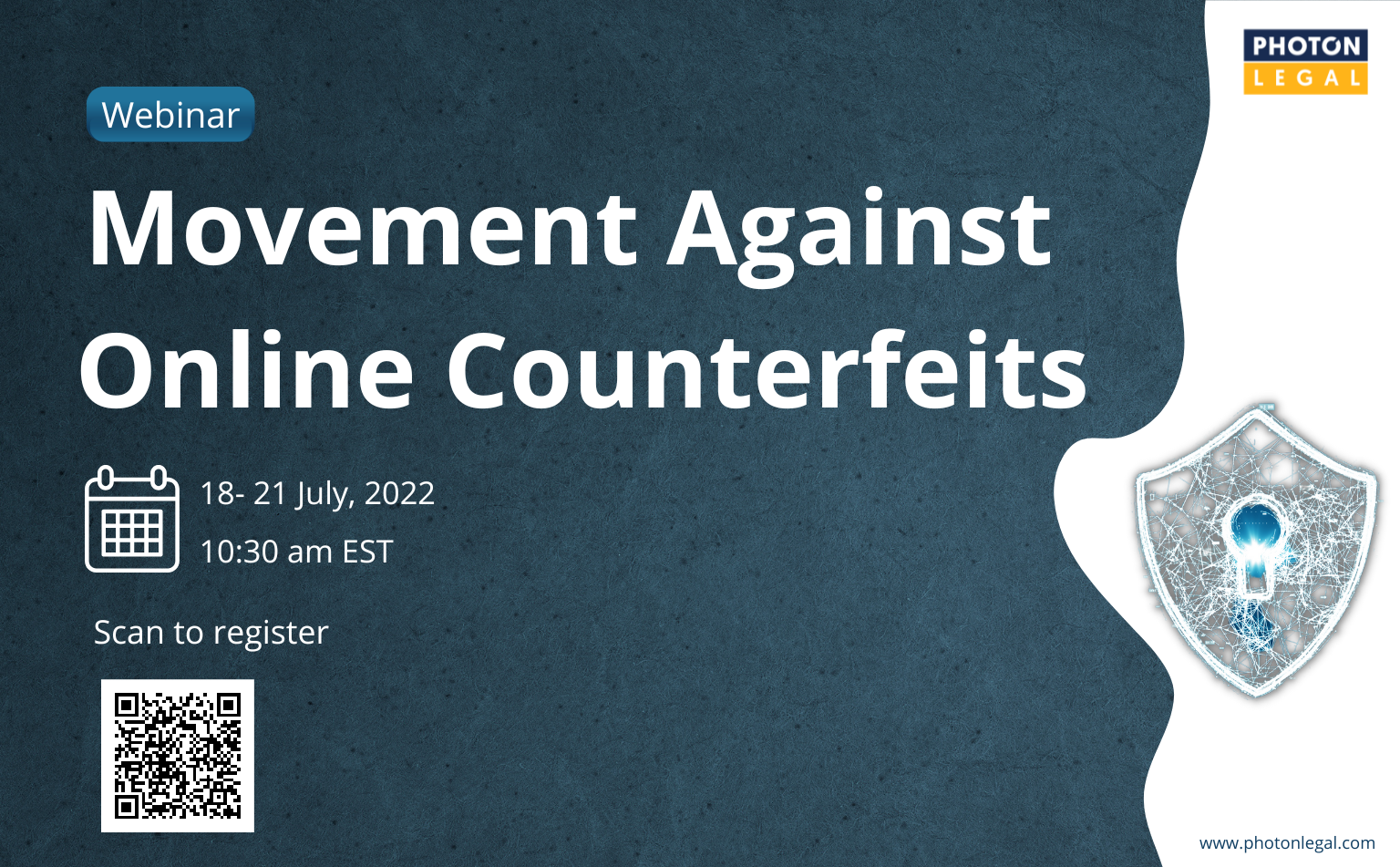 Photon legal brings to you a much-awaited and important event "Movement Against Online Counterfeits". This event is a golden opportunity for you to learn from the insights, experiences, and secret sauce of a business owner running a successful brand. Our event will help you know how to best safeguard your valuable brand and fight against counterfeits. Come join us to transform your business into a well-known brand!
Who should attend?
MSME owners, Entrepreneurs, Brand protection enthusiasts, Brand strategists, General Counsels, and all kinds of business owners using e-commerce platforms. If you are curious about the brand protection and security of a business, then you must attend this webinar.
Why attend this webinar?
Counterfeit is one of the biggest threats in the path of business. Imagine making an immensely amazing product with days and months of hard work. Suddenly someone just copies it and uses it to promote their own business and make profits, perhaps more than you. Heartbreaking, right? It is essential to realize that your brand is a promise to consumers and the identity of your business.
Our distinguished panelists with years of experience in brand building and brand protection will provide you with their valuable knowledge and strategies. Every session will help you to build new strategies for protecting your brand. Some of the important topics that will be discussed are:
– Why is brand protection important?
– Exponential rise in the counterfeit market
– Strategies of brand protection
– Roles of online marketplaces in Brand protection
– How can you protect your brand the best?
– Is your online business secured?
– Factors involved in brand production
Event details:
Date: 18th to 21st July, 2022
Timing: 10:30 am EST (everyday)
Link for registration:https://www.eventbrite.com/e/movement-against-online-counterfeits-tickets-375798672947
Privacy Policy
Attendee information may be used by only Photon Legal to contact regarding sales.
No data is distributed to third parties.