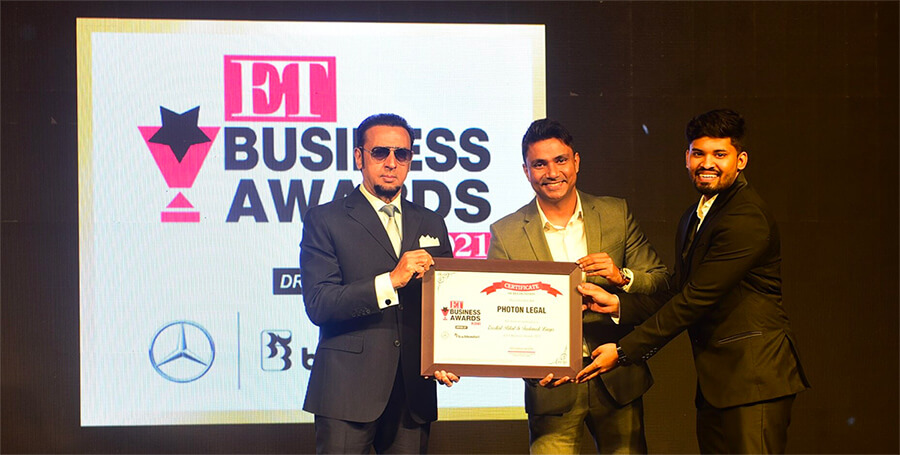 The driving force behind a start-up is a novel idea and the guardian of such novelty is Photon Legal. This modish boutique firm poses as a touchstone for the new era start-ups by winning the Economic Times Business Award 2021.
Brainchild of Amit Koshal and Prayank Khandelwal, the founders always wanted to create a path, a path with its own obstacles and voila! Photon Legal was created, ever since it is paving its way towards revolutionizing the IP world. The firm was originally founded in the year 2019 and is gaining massive success as time goes by.
Starting from 2019, the firm has successfully added more than 275 clients to its portfolio within a twinkling span of 30 months and has been rendering services to big giants such as Tatas, Bisleri, Mazgaon Dock, Art of Living, Interview Mocha, FILO, Preimage, Webomates, RFID4U, Wisk and many more tech companies across the globe.
We are soon to reach our 1000 days of survival and we cannot be more excited to be bestowed by this prestigious award for "Excellence in Patents and Trademark" before another splendid year comes to an end.
We have just set our foot in the premier league and we promise to cater to your IP needs and provide our unconditional guidance.