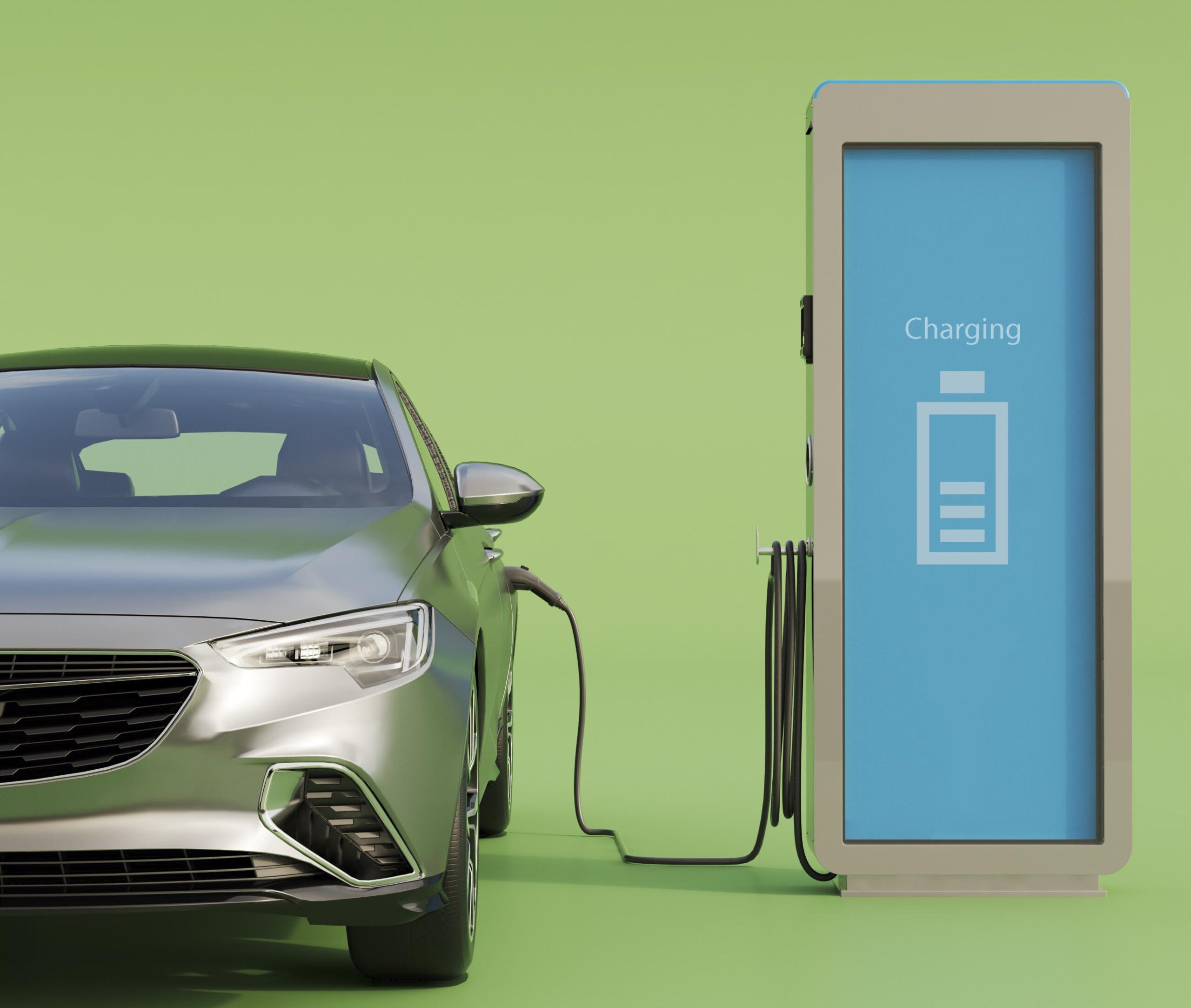 Introduction
The rapid expansion of the electric vehicle (EV) market has accelerated the global deployment of EV charging stations. However, managing and maintaining EV charging stations can be challenging. To address this challenge, several Software-as-a-Service (SaaS) companies have emerged, offering innovative solutions to streamline and simplify the operations of EV charging stations. This blog takes a closer look at these leading SaaS Companies in the EV Domain. Additionally, it also explores the patent landscape and intellectual property rights associated with this rapidly evolving industry.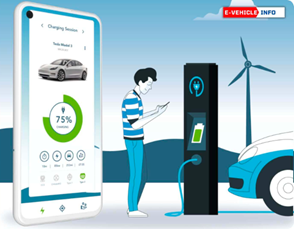 Overview: Streamlining EV Charging Station Management with SaaS Platforms
Software as a service, or SaaS, companies offer cloud-based systems that assist corporations, municipalities, and other types of organizations in the management and operation of their electric vehicle (EV) charging infrastructure. These platforms provide users with a variety of tools and services, including energy management systems, scheduling and reservation systems, and interfaces with other software platforms.
The primary goal of these SaaS platforms is to streamline the management of EV charging stations by offering a range of tools and services. One key feature is energy management systems, which enable users to monitor and optimize the energy usage of their charging stations. This helps organizations efficiently allocate their energy resources and reduce costs.
Furthermore, These systems allow users to book charging sessions in advance, ensuring that they have access to a charging station when needed. This feature helps prevent congestion and ensures a smoother experience for EV owners.
Furthermore, SaaS platforms often provide interfaces that integrate with other software platforms. This allows seamless data exchange between different systems, such as billing and payment systems or fleet management software, enhancing overall efficiency and reducing the need for manual data entry.
Key Players and the EV charging station market
The global Electric Vehicle Charging Stations Market size stood at USD 24.16 billion and is estimated to grow to USD 111.90 billion by 2028 at a CAGR of 30.26% in the forecast period. The Asia Pacific region is expected to be the fastest-growing market for electric vehicle charging stations due to the increasing number of electric vehicles in countries such as China and India. India has set ambitious targets for adopting electric vehicles, with a target of 30% of electric vehicles on the road by 2030. This presents a significant opportunity for SaaS companies in the electric vehicle charging station market.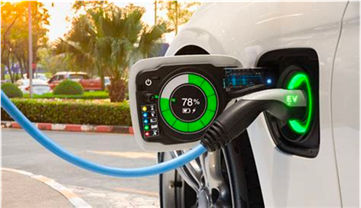 Several key players in the SaaS platform for EV charging network management exist. Some of the leading players in this market include ChargePoint, Fortum, TeslaVolts, Tata Power, Saascharge, and Trident. Tata Power, one of India's largest power generation companies, offers a range of EV charging solutions for both public and private charging stations.
Saascharge is a suite of cloud-based software applications to manage commercial charging services for electric vehicles. The idea is to allow industry actors such as utilities, restaurant chains, or carmakers to become charging market players without intermediaries. Tridens EV Charge is an intuitive all-in-one software solution for Charge Point Operators (CPO) and e-Mobility Service Providers (EMSP).
There is a growing market for "Charging as A Service" programs that remove the burden of ownership and maintenance from the charging host by providing turnkey EV charging stations, management software, and 24/7 driver support. Some other SaaS companies in the EV charging industry include Teliolabs, and YoCharge, which offers a White Label EV Charging Software as a Service (CMS-SaaS)[SK1] i.e., the EV Charging interface that allows businesses to grow. At the same time, they handle the technology, and EVBox, which provides flexible EV charging solutions for homes and businesses.
Patent Landscape and IP in the Dome
The EV charging industry is ripe for innovation, and startups and established companies constantly push the boundaries of what's possible. Some of the most promising areas of innovation are inductive charging, V2G technology, and battery swapping.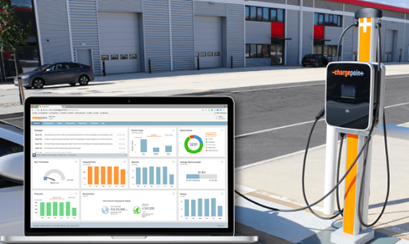 As the market has developed, a significant number of businesses have made attempts to get patents for their exclusive technologies and developments, such as power management, wireless charging, and energy storage. For instance, Tesla ( key player in the electric vehicle (EV) sector), has obtained several patents related to its EV charging technology. These inventions include patents for its Supercharger network and its autonomous charging technology. Other companies, such as ChargePoint and Volta Charging, also hold significant patents for their charging network technologies. However, as the EV sector continues to develop and advance, there are also new patents that are becoming an increasingly significant part of the business.
Opportunities for Innovation and Patenting in the EV Charging Sector
The EV charging sector offers numerous opportunities for innovation and patenting. Notably, government reforms and private sector engagement drive the development of EV charging infrastructure, creating economic prospects across the value chains.
One area ripe for innovation is wireless charging for EV batteries. Giants like Qualcomm and WiTricity are heavily investing in this technology, while companies like Plugless and HEVO are making strides in this field. Wireless charging utilizes magnetic resonance or inductive charging to wirelessly transfer power between a ground-based charging pad and a vehicle's receiver. This technology has the potential to revolutionize charging, eliminating the need for cumbersome cables.
Battery advancements in EVs also spur innovation in EV charging technology. Fast charging and related infrastructure become essential for EV consumers. Additionally, energy storage holds great potential for innovation. Tesla, for instance, is actively exploring energy storage solutions for EV charging. New patents and intellectual property in energy storage can greatly impact the EV charging industry.
Licensing and patenting play pivotal roles in sharing and advancing technology. Tracking patenting activity reveals trends in technology advancement, research and development, competition, and industry inclinations. Notably, the EV charging industry has seen numerous new patents. Volta Inc., a leader in commerce-centric EV charging networks, recently secured two utility patents. Similarly, ATLIS Motor Vehicles (AMV), a startup specializing in electric work trucks, has filed five provisional patents to safeguard their proprietary EV charging technology and XT pickup truck. This indicates ample opportunity for further patents and intellectual property in this evolving field.
Conclusion
SaaS companies for EV charging network management have emerged as a crucial component of the EV industry, providing critical software solutions for managing charging networks and optimizing charging infrastructure.
With the continued growth and expansion of the EV industry, there are significant opportunities for innovation and investment in this space, particularly in emerging patent areas. By helping, companies and individuals with patent searches, patent prosecution, and IP strategy development, offering expert guidance in patent searches, prosecution, and IP strategy development.
By keeping a close eye on new developments in the EV charging industry and understanding the nuances of patent law, we help you to stay ahead of the curve and secure your place in this rapidly evolving market. It is an exciting time for the EV industry, and with the right strategies and approaches, there are significant opportunities for growth and success in the years to come.
let's turn your innovations into patent-protected triumphs and pave the way for a brighter, electrified future.
Reff-