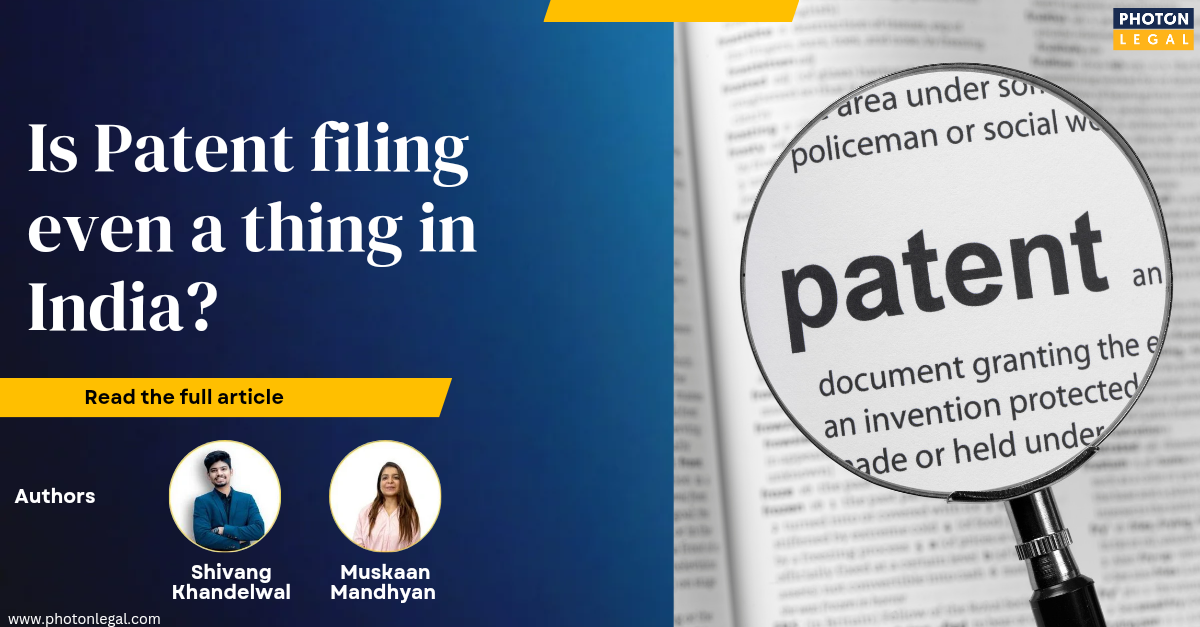 Introduction
Is Patent filing even a thing in India? – Over the years, India has undergone a significant transformation in its approach to intellectual property protection. The country has aligned itself with international standards and obligations, recognizing the importance of intellectual property rights in fostering innovation, and economic growth, and attracting foreign investments. The cornerstone of patent protection in India is the Patents Act of 1970. This legislation sets out the provisions and procedures for patent registration, granting inventors exclusive rights over their inventions for a limited period. The Act establishes a fair and transparent system that encourages inventors to disclose their inventions while ensuring that the public interest is adequately addressed. As inventors navigate the global landscape of intellectual property (IP), a compelling question arises: Should they protect their patents in India too? Is Patent filing even a thing in India? Let's find out!
India's Transition in Intellectual Property Protection:
In the last seven years, patent filings in India have increased by over 50%, while patent grants have grown nearly five times from 2014-15 to 2021-22. Notably, for the first time in 11 years, the number of domestic patent filings has exceeded international filings in the first quarter of 2022. Out of a total of 19,796 patent applications filed, 10,706 were submitted by Indian applicants, surpassing the 9,090 applications filed by non-Indian applicants. This shows India's progress in fostering an innovative IP ecosystem and the growing involvement of Indian innovators in protecting their ideas locally. This shift is evident in India's participation in global intellectual property agreements and its commitment to providing a robust legal framework for intellectual property protection. India's transformation into a vibrant hub for Intellectual Property Rights (IPR) has brought patent protection to the forefront.
The Rise of Patent Litigation in India
Patent litigation has gained momentum in India, reflecting the growing recognition of intellectual property rights. The Delhi, Bombay, and Madras High Courts have emerged as key players in handling patent cases, with the Delhi High Court being particularly influential in shaping patent law in the country.
Patent infringement cases in India have showcased the significance of protecting the technology of an entity in India. For instance: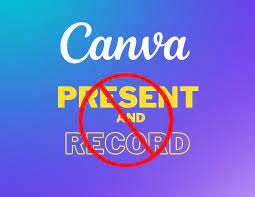 RxPrism VS Canva – 18 July 2023:
The case between RxPrism Health Systems Private Limited and Canva involves a patent infringement dispute before the Delhi High Court. RxPrism's innovative patented technology "My Show & Tell" was allegedly infringed by Canva's "Present and Record" feature. The court granted an interim injunction (temporary injunction) in favor of RxPrism, highlighting the significance of IP protection for Indian startups. The ruling sets a legal precedent, fostering a culture of innovation, boosting investor confidence, and showcasing India as an emerging hub for innovation. Startups are urged to prioritize early patent registration and leverage IP-related schemes to protect their innovations effectively.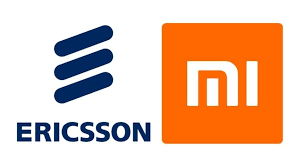 Ericsson v Xiaomi, 22 April 2016
In 2016, a high-stakes patent battle unfolded between Ericsson and Xiaomi, with significant implications for standard-essential patents (SEPs). Ericsson, as the plaintiff, accused Xiaomi of infringing on 8 SEPs, patents crucial for manufacturing standard-compliant products like smartphones and tablets.
● Ericsson argued that they had offered fair, reasonable, and non-discriminatory (FRAND) licenses to other companies, but some had refused and were using the patents without authorization, leading to infringement.
● Initially, the Delhi High Court granted an ex-parte injunction against Xiaomi's devices. However, Xiaomi challenged the injunction and was allowed to resume sales with licensed chips, as Ericsson had withheld information about the license.
● This case shed light on how patent holders may use legal tactics to secure significant royalties and licensing fees for their technologies. It also involved other companies like Micromax and Intex, showing the complexities of SEPs and their enforcement. (source)
Streamlining Patent Litigation Procedures
To enhance efficiency and effectiveness in patent litigation, the Delhi High Court has implemented innovative practices. These include:
● Introduction of "hot-tubbing": Simultaneous questioning of technical experts from both sides to streamline the examination process.
● Appointment of local commissioners: Facilitating evidence recordings and reducing time delays. The Commercial Courts Act of 2015 has also played a significant role in reforming procedures, with Case Management Hearings, provisions for summary judgments, and mandatory pre-institution mediation promoting smoother and time-bound trial processes.
The rise in patent cases involving Standard Essential Patents (SEPs) has become a significant trend in India. SEPs are crucial for meeting technological standards and determining Fair, Reasonable, and Non-Discriminatory (FRAND) licensing terms has become a focal point. Additionally, the pharmaceutical sector has witnessed a surge in patent litigation since the introduction of pharmaceutical product patents in 2005. Innovator pharmaceutical companies and generic drug manufacturers have been at the center of these disputes.
Increase in more stringent laws
In the case of Bajaj Auto Ltd. Vs. TVS Motor Co. Ltd., the Supreme Court emphasized the need for expeditious resolution of intellectual property disputes. The case involved the unauthorized use of patented technology and highlighted the importance of the doctrine of pith and marrow. The Supreme Court directed all courts to prioritize intellectual property cases, ensuring day-to-day hearings and delivering judgments within four months from the filing date. This directive aims to reduce delays and promote the efficient resolution of patent-related disputes.
With the rise in patent litigation, streamlined procedures, and a focus on settlements, patent holders have better opportunities to protect their inventions and enforce their rights. It is essential to promote patent awareness and expand litigation beyond major high courts to ensure equitable access to justice throughout the country. As India progresses as an innovation-driven economy, filing patents in India and staying abreast of evolving trends will be crucial for individuals and organizations seeking to safeguard their intellectual property rights and thrive in the dynamic Indian market.
How Patent Filing Has Simplified in India
The significance of filing patent applications in India and the associated financial benefits have gained recognition in recent years. The Indian Patent Office has introduced amendments to streamline the filing process, reducing costs for startups and small entities, and expediting examination for various applicants. These changes have encouraged innovation and empowered small-scale industries to obtain rights for their inventions promptly.
Moreover, the Patent Office has revamped the filing and prosecution process, ensuring adherence to timelines, prompt publication, processing of requests, and efficient handling of amendments. The transition to e-filing and stricter document submission requirements has expedited decision-making. These measures have led to increased patent filings, examinations, grants, and application disposals in India, as reported by the Office of the Controller General of Patents.
With the proactive efforts of the Indian Patent Office and supportive policies, we anticipate a surge in patent filings in the future. These applications will encompass not only convention or PCT National Phase applications but also new ordinary applications from prospective Indian applicants, as envisioned by the Department for Promotion of Industry and Internal Trade (DPIIT).
How can Photon help?
At Photon Legal, we are an IP law firm dedicated to providing comprehensive legal services in the field of intellectual property. Our services encompass patent drafting, prosecution, searches, analysis, strategy development, and more. We strive to provide tailored solutions that meet your specific needs, ensuring that your intellectual property rights are safeguarded effectively. Click here to contact us.
In a nutshell
In a world where the question of whether " Is Patent filing is even a thing in India" might arise, our journey through its significance paints a clear picture. India has witnessed a significant shift in its approach to intellectual property protection, recognizing the importance of patent filing in fostering innovation and attracting investments. The rise in patent litigation, streamlined procedures, and stricter laws highlight the growing emphasis on intellectual property rights in the country. Filing patents in India offers opportunities for exclusivity, commercial advantage, and legal recourse in case of infringement.