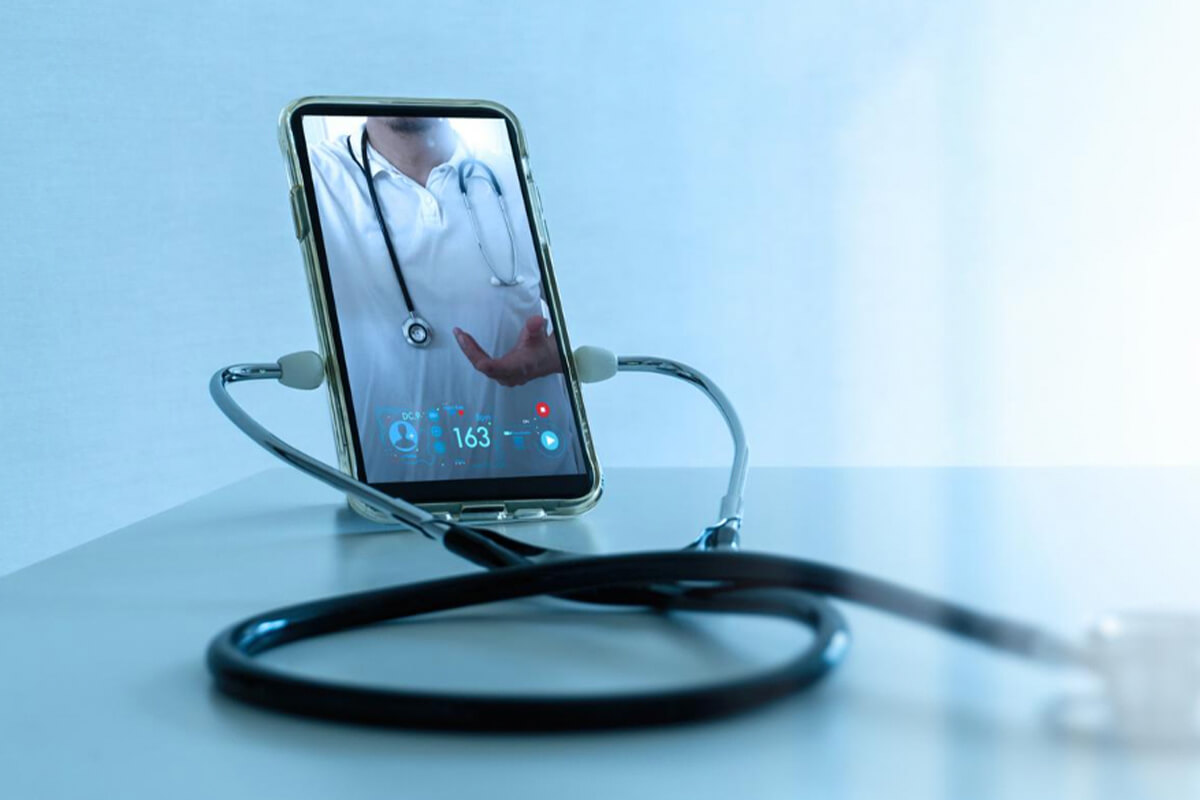 Authors – Tanmay Bhanushali and Tulsi Mansingka
Photon Legal presents to you the exciting Day 3 of "The Future of Health Tech". The webinar portrayed inspired ideas behind technology & innovation in healthcare, with one of the most experienced panel of speakers consisting of Mr. Dennis Koverzin (President at Life Elevated Inc., Canada) specialize in voice assistance & provide care for medical professionals; Dr. Leon Eisen (Phd in Quantum Physics, Founder & CEO of Oxitone Medical) inventor for more than 30 patent, author of more than 20 research papers and is passionate about healthcare transformation. Mr. Prayank Khandelwal, Founding Partner of Photon Legal, hosted the webinar.
Solving problems of healthcare using technology
Mr. Prayank asked Dr Leon his reasons for taking up entrepreneurship over a stable job. He shared his experience about how he was thrilled by the idea of developing an optimal system for medical devices, for him it was a transformative activity. He pointed out that transformation in the medical devices & action plan to treat patients was not made in a holistic manner until now because there was no innovation in true sense rather the efficiency of the technology used is increased as the risk level (chronic diseases) in the patients increase. This particular setback was put in spotlight during Covid 19 pandemic as without regards to medical background of the patients, every patient was subjected to the several devices (Oximeter, BP machine, thermometer). Now, at Oxitone Dr Leon & his team have come up with an innovation wherein all these separate measurements can be done with one device, it helps patients enable to get a prompt response during emergencies. Oxitone is a digital therapeutic solution that combines AI-integrated continuous data analytics and advanced FDA-cleared multi-parameter biosensors to implement complex poly-chronic disease challenges at home. They generate and transform millions of continuous medical data points into actionable insights. However, their challenge is to penetrate the same into markets because the transformation is huge.
Similarly, Mr. Dennis shared that he was motivated to use his knowledge in tech and bring a transformation by the situation in his own family wherein he took care and was a friend/assistant to his ill mother for years. After brainstorming for weeks, Dennis & his team came up with an intriguing idea of providing a virtual assistant to patients to keep them motivated, keep a track and ensure behavioral changes and the beautiful thought behind this technology is to provide a dedicated friend to take care of a patient. "Virtual Friend" is a smartphone app, it is a virtual assistance based on voice to help a person in three ways: self-care, mental wellness (anxiety, negative thinking) & well being along with creating and looking after the parameters.
Some challenges in implementing the technology
Dr Leon was advocated to provide something for his father, who was a patient of mental health, that would bring hospital or medical facilities at home because his perfectly fit father collapsed on the street and the medical professionals were unable to determine the cause. Later on, they got to know he collapsed due to mental illness (stress, anxiety). Even though Dr Leon has been helping people with his innovative medical device, another challenge he faced was that people dislike hospitals & hospital facilities and taking the facilities home is the last thing a person would want to do even if it is helpful. Therefore, his device is an innovation that helps people avail the required hospital facilities without having to visit a hospital.
Mr. Dennis shared that his biggest challenge in bringing about this transformation is the association with the medical field being from tech background. However, situation has changed since after Covid 19 pandemic because people have become more receptive of the virtual world; the healthcare system has adopted virtual care and certain organizations are in place to help tech startups connect better to the healthcare field. Other smaller challenges were to get approval to commercialize a medical device.
Importance of Intellectual Property in Healthtech
Dr Mr. Leon also put light on the fact that getting patent protection for software or hardware-based innovations is paramount because it will ultimately protect the niche of the company and it applies to a startup as well. Also, in a market wherein there are numerous number of companies in the same niche, its important to differentiate and the important factor that differentiates one company from another is their level of implementation of their Intellectual property and thereby the support offered to the consumers.. Because a proper implementation of an IP helps the society avail benefits of the innovation and create value. Mr. Dennis, adding to this, talked about his journey of inventing and getting patents for the inventions.
The panel in this session brought some touching & motivating reasons for bringing value to the society and these stories motivate us to grow and build value of our own.
You do not want to miss this inspiring and learning session, please enjoy the recording of the third day of the E-summit
Enroll now to be a part of our webinar
[wpforms id="4659″]